Cr2Mo 30CrMo 12Cr1MoVG 15CrMoG Cr5MoG Carbon steel seamless steel pipe
Product Description
Product Description Cr2Mo 30CrMo 12Cr1MoVG 15CrMoG Cr5MoG
Carbon Steel
Seamless Steel Pipe
Product Description ALLOY SEAMLESS STEEL PIPES AND TUBES ( ASTM A335 GRADE P5, P9, P11, P22, P91 / ASME SA335 GRADE P5, P9, P11, P22, P91 / ASTM A213 GRADE T5, T9, T11, T22, T91 / ASME SA213 GRADE T5, T9, T11, T22, T91) we carry a full inventory of
Alloy Steel
Seamless Pipe and Supply Alloy Steel Seamless Tube products in a variety of sizes to meet the High temperature service requirements for applications the Power Plants, Petro Chmical Plants and Refineries industries. Alloy Steel Seamless Pipes and Tube steel pipe can be structural in nature or used in fluid and oil transmission. We Supply Alloy Steel Seamless Pipes and Tubes in ASTM A335 Grade P5, ASTM A335 Grade P9, ASTM A335 Grade P11, ASTM A335 Grade P22, ASTM A335 Grade P91, ASTM A213 Grade T5, ASTM A213 Grade T9, ASTM A213 Grade T11, ASTM A213 Grade T22, ASTM A213 Grade T91.The grade indicates the testing methods required for a given application. It is critical that structural grades of
Carbon Steel Pipe
not be used for Pressure or Fluid applications.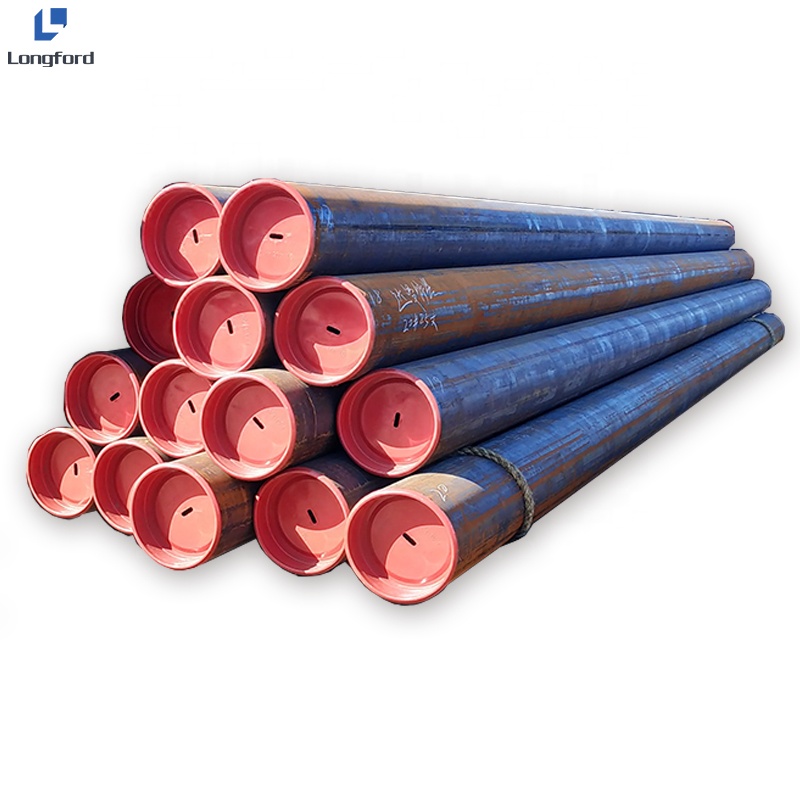 | | |
| --- | --- |
| Specification | ASTM A335 / ASME SA335 / ASTM A213 / ASME SA213 |
| Technology | Hot Rolled / Cold Drawn |
| Outer Diameter Size | A335 - 3/8" NB To 30" NB (Nominal Bore Size), A213 -3/8"OD To 5"OD |
| Wall Thickness | Schedule 20 To Schedule XXS (Heavier On Request) Up to 250 mm Thickness |
| Length | 5 To 7 Meters, 09 To 13 Meters, Single Random Length, Double Random Length And Customize Size. |
| Dimension | All Pipes Is Manufactured and Inspected / Tested to the Relevant standards including ASTM, ASME, API. |
| Pipe Ends | Plain Ends / Beveled Ends / Coupling |
| Value Added Services | Draw / Expansion / Machining / Sand Blasting / Shot Blasting / Galavanizing / Heat Treatment |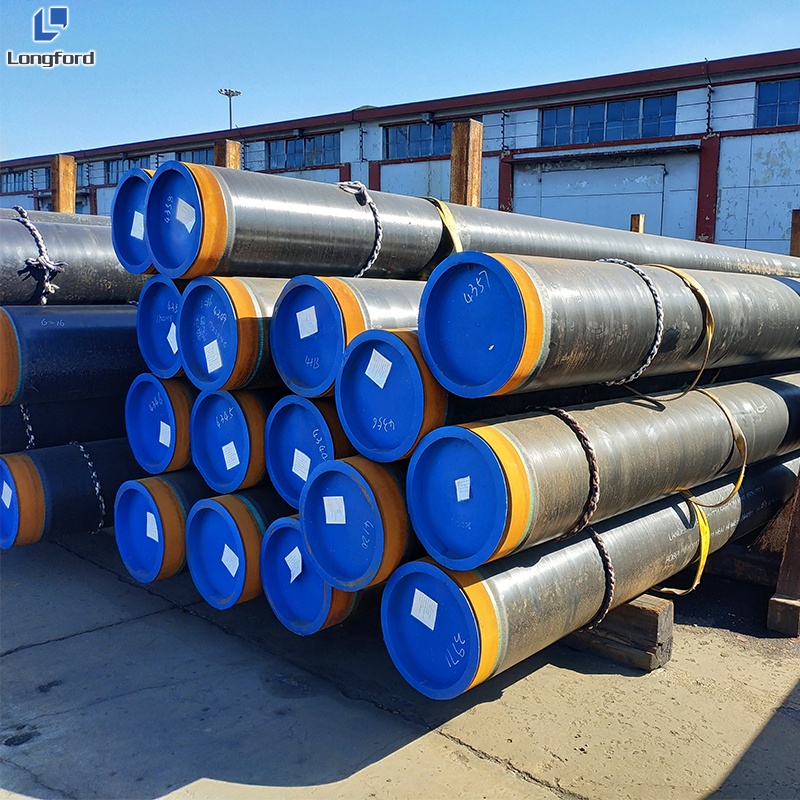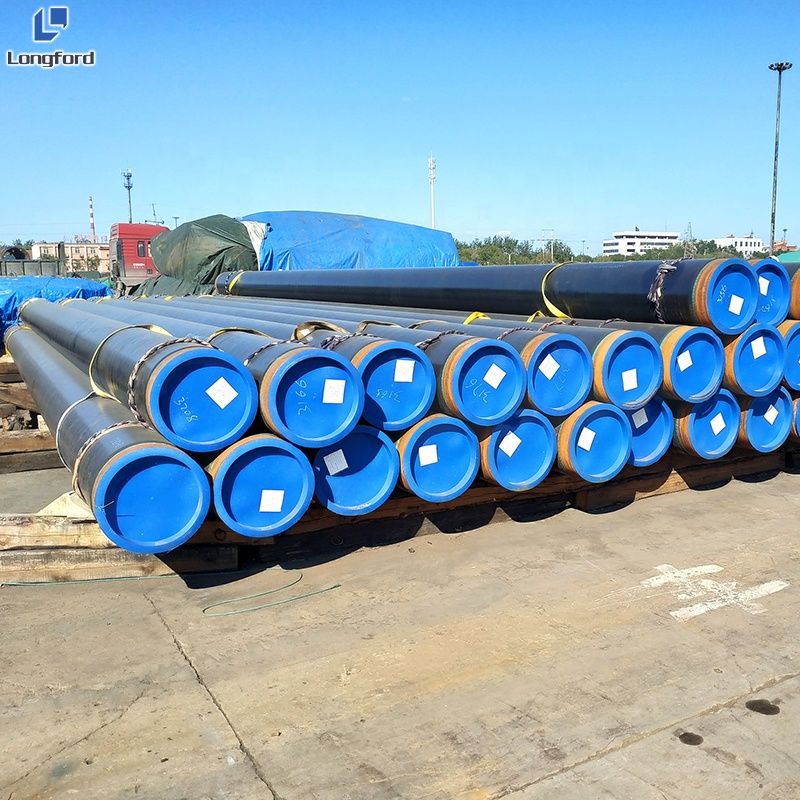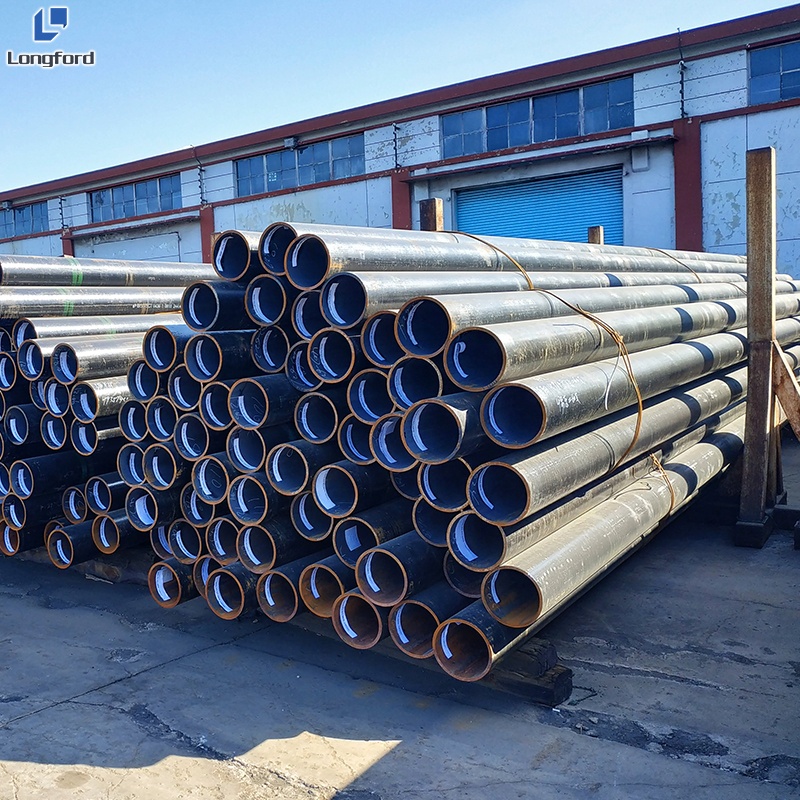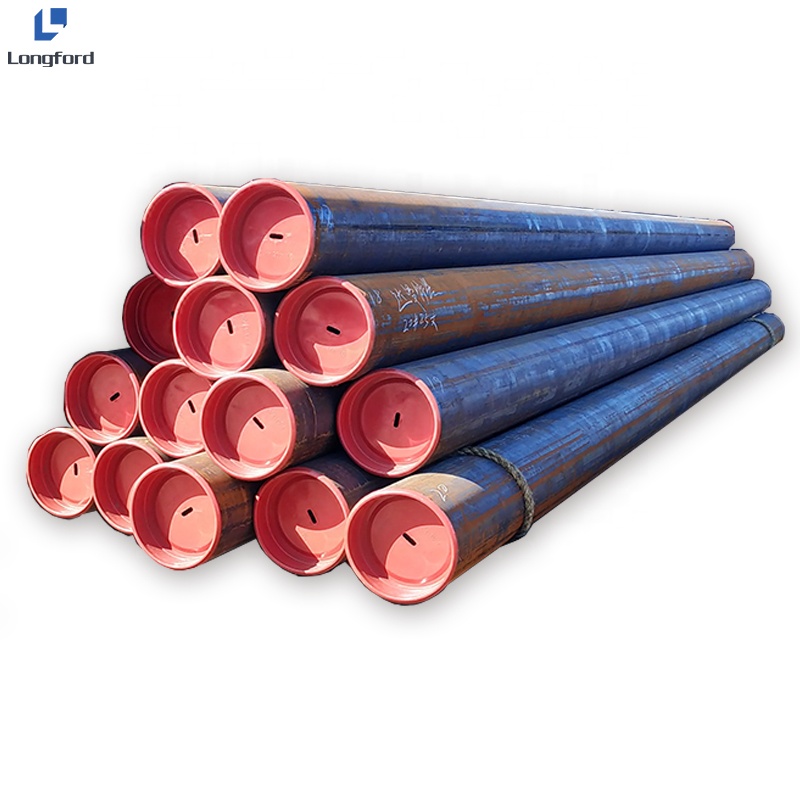 Direction for usewe carry a full inventory of Alloy Steel Seamless Pipe and Supply Alloy Steel Seamless Tube products in a variety of sizes to meet the High temperature service requirements for applications the Power Plants, Petro Chmical Plants and Refineries industries. Alloy Steel Seamless Pipes and Tube steel pipe can be structural in nature or used in fluid and oil transmission.
Description of application effectAlloy steel is steel that is alloyed with a variety of elements in total amounts between 1.0% and 50% by weight to improve its mechanical properties. Alloy steels are broken down into two groups: low-alloy steels and high-alloy steels. The difference between the two is somewhat arbitrary: Smith and Hashemi define the difference at 4.0%, while Degarmo, et al., define it at 8.0%.Most commonly, the phrase "alloy steel" refers to low-alloy steels.Strictly speaking, every steel is an alloy, but not all steels are called "alloy steels". The simplest steels are iron (Fe) alloyed with carbon (C) (about 0.1% to 1%, depending on type). However, the term "alloy steel" is the standard term referring to steels with other alloying elements added deliberately in addition to the carbon. Common alloyants include manganese (the most common one), nickel, chromium, molybdenum, vanadium, silicon, and boron. Less common alloyants include aluminum, cobalt, copper, cerium, niobium, titanium, tungsten, tin, zinc, lead and zirconium.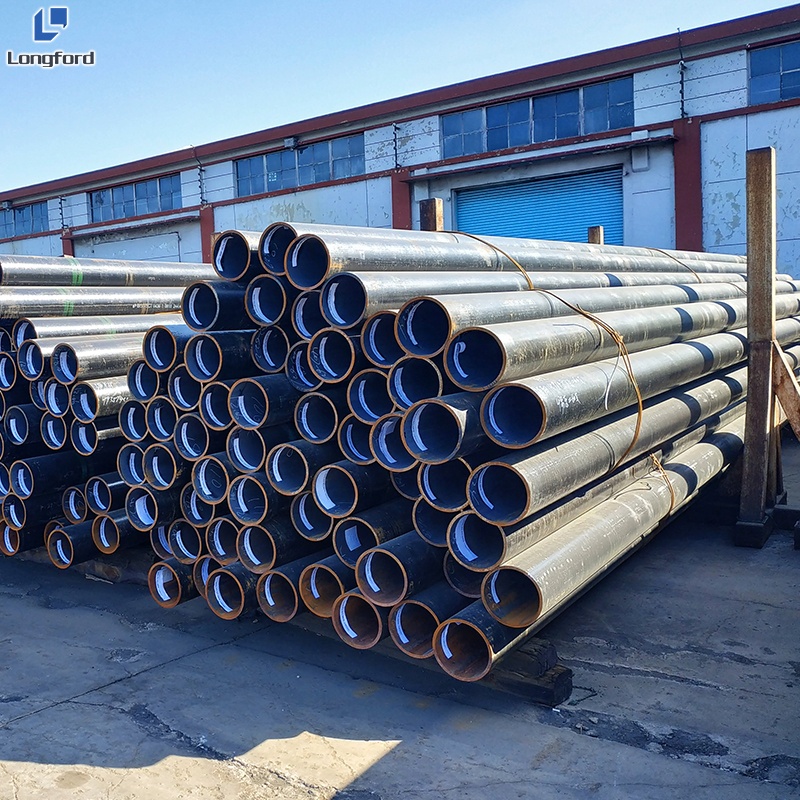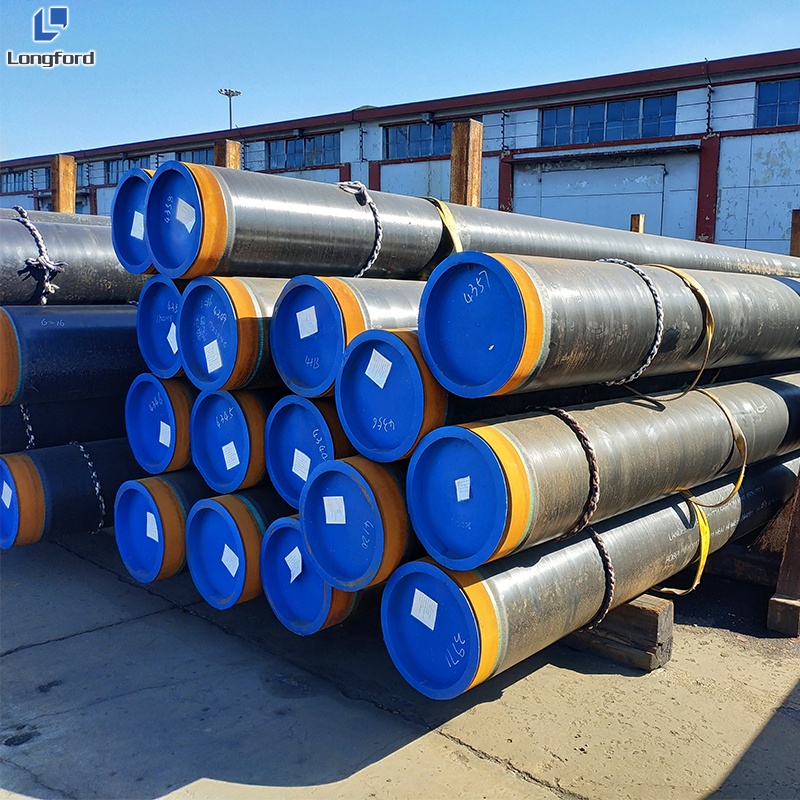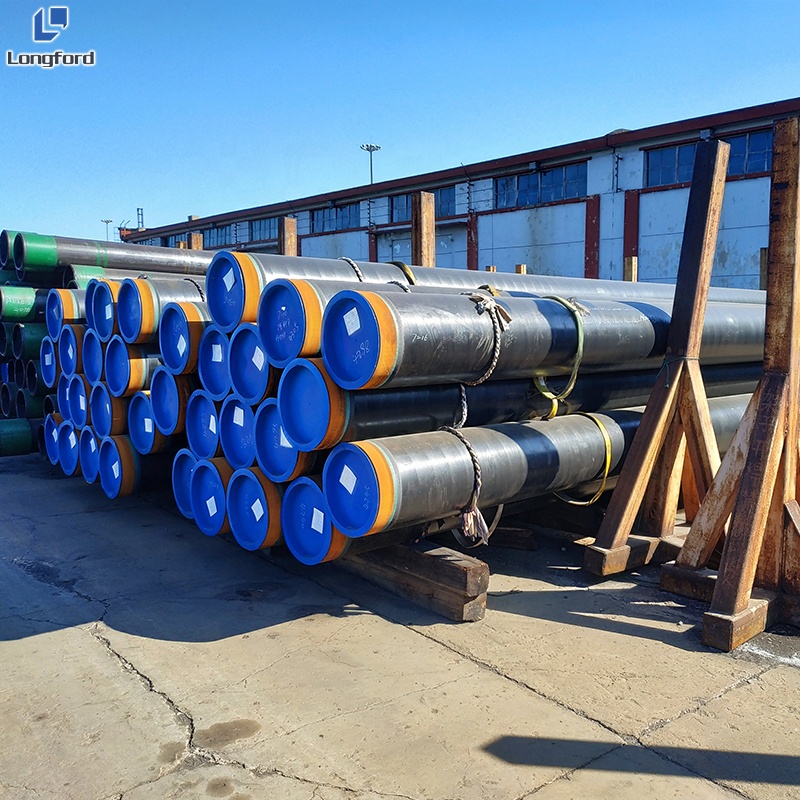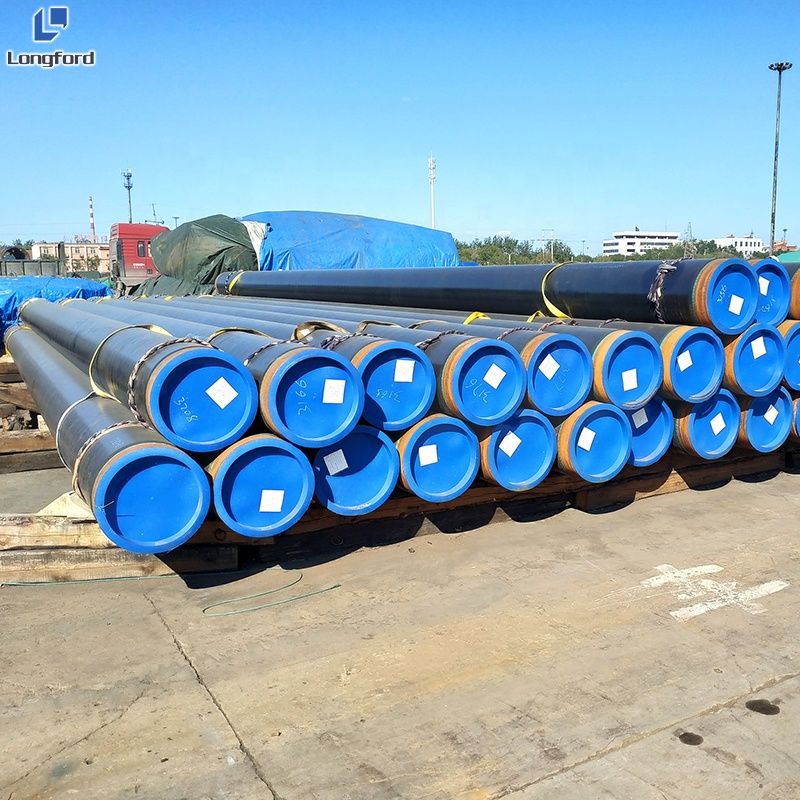 This specification2 covers nominal wall and minimum wall seamless ferritic alloy-steel pipe intended for high temperature service. Pipe ordered to this specification shall be suitable for bending, flanging (vanstoning), and similar forming operations, and for fusion welding. Selection will depend upon design, service conditions, Mechanical Properties, and high-temperature characteristics. ASTM A335 Pipe (ASME S/A335, Chorme-Moly) is a seamless ferritic Alloy-Steel Pipe for high temperature service. Pipe ordered to this specification shall be suitable for bending, flanging (vanstoning), and similar forming operations, and for fusion welding. Sometimes referred to as "P Grade", Chrome Moly Pipe is popular in P-Grades P5, P9, P11, P22, and P91. The most common use of grades P11, P22, and P91 is in the power industry and petro-chemical plants, Grades P5 and P9 are commonly used in refineries. A335 is often called chrome moly pipe because of the chemical makeup of Molybdenum (Mo) and Chromium (Cr). Molybdenum increases the strength of steel as well as the elastic limit, resistance to wear, impact qualities, and hardenability. Moly increases the resistance to softening, restrains grain growth and makes chromium steel less susceptible to embrittlement. Moly is the most effective single additive that increases high temperature creep strength. It also enhances the corrosion resistance of steel, and inhibits pitting. Chromium (or chrome) is the essential constituent of
Stainless Steel
. Any steel with 12% or more Chrome is considered stainless. Chrome is virtually irreplaceable in resisting oxidation at elevated temperatures. Chrome raises the tensile, yield, and hardness at room temperatures. The composition chrome moly alloy steel pipe make it ideal for use in power plants, refineries, petro chemical plants, and oil field services where fluids and gases are transported at extremely high temperatures and pressures. stocks a full range of the following A335 pipe grades: ASTM A213 seamless pipes tubes Standard Specification for Seamless Ferritic and Austenitic Alloy-Steel Boiler, Superheater, and Heat-Exchanger Tubes This specification covers seamless ferritic and austenitic steel boiler, superheater, and heat-exchanger tubes. Grades containing the letter H in their designation have requirements different from those of similar grades not containing the letter H. These different requirements provide higher creep-rupture strength than normally achievable in similar grades without these different requirements. The tubes shall be made by the seamless process and shall be either hot finished or cold finished, as specified. Grade TP347HFG shall be cold finished. Heat treatment shall be done separately and in addition to heating for hot forming. The ferritic alloy and ferritic stainless steels shall be reheated. On the other hand, austenitic stainless steel tubes shall be furnished in the heat-treated condition. Alternatively, immediately after hot forming, while the temperature of the tubes is not less than the minimum solution temperature, tubes may be individually quenched in water or rapidly cooled by other means. Tension test, hardness test, flattening test, and flaring test shall be done to each tube. Also, each tube shall be subjected to the nondestructive electric test or hydrostatic test.
| | | | | | | | |
| --- | --- | --- | --- | --- | --- | --- | --- |
| | | Grade | P-5 | P-9 | P-11 | P-22 | P-91 |
| Element | | UNS Designation | K41545 | S50400 | K11597 | K21590 | K91560 |
| Carbon | | 0.15 max | 0.15 max | 0.05 – 0.15 | 0.05 – 0.15 | 0.08 – 0.12 | V at 0.18 – 0.25 |
| Manganese | | 0.30 – 0.60 | 0.30 – 0.60 | 0.30 – 0.60 | 0.30 – 0.60 | 0.30 – 0.60 | N at 0.030 – 0.070 |
| Phosphorous, max | | 0.025 | 0.025 | 0.025 | 0.025 | 0.020 | Ni at 0.40 max |
| Sulfur, max | | 0.025 | 0.025 | 0.025 | 0.025 | 0.010 | Al at 0.02 max |
| Silicon | | 0.50 max | 0.25 – 1.00 | 0.50 – 1.00 | 0.50 max | 0.20 -0.50 | Cb at 0.06 – 0.10 |
| Chromium | | 4.00 – 6.00 | 8.00 – 10.00 | 1.00 – 1.50 | 1.90 – 2.60 | 8.00 – 9.50 | Ti at 0.01 max |
| Molybdenum | | 0.45 -0.65 | 0.90 – 1.10 | 0.44 – 0.65 | 0.87 – 1.13 | 0.85 – 1.05 | Zr at 0.01 max |
Related Products Recommended by selleraluminium board perforated corrugated for Sound-absorbing the adornment 6061$5.20 - $5.50 / Meter50 MetersNon-Secondary Hot Rolled 8 Inches Hot Dip Square Rectangular Galvanized Tube$650.00 - $700.00 / Ton5 Tons400*100 SY295 SY390 Q345B SP-IV SP-III water-resisting u type hot rolled Steel Sheet Pile$780.00 - $800.00 / Piece500 PiecesHot rolled aisi 2520 201 301 302 304 304l 321 309s 316L 310s unequal Stainless
steel angles
/bar$2,158.00 - $2,588.00 / Ton2 Tons Company Introduction Tianjin longford Meatal Products.,Ltd is a manufacturer of steel pipe ,
Steel plate
, copper tube, copper sheet, stainless steel tube,
Stainless Steel Sheet
, steel bar, aluminum tube, aluminum sheet, steel beam with well-equipped testing facilities and strong technical force. With a wide range, good quality, reasonable prices and stylish designs, our products are extensively used in mechanical manufacturing , metallurgical minerals , building materials, shipping, aircraft, automobile and other industries. Our products are widely recognized and trusted by users and can meet continuously changing economic and social needs. We welcome new and old customers from all walks of life to contact us for future business relationships and mutual success!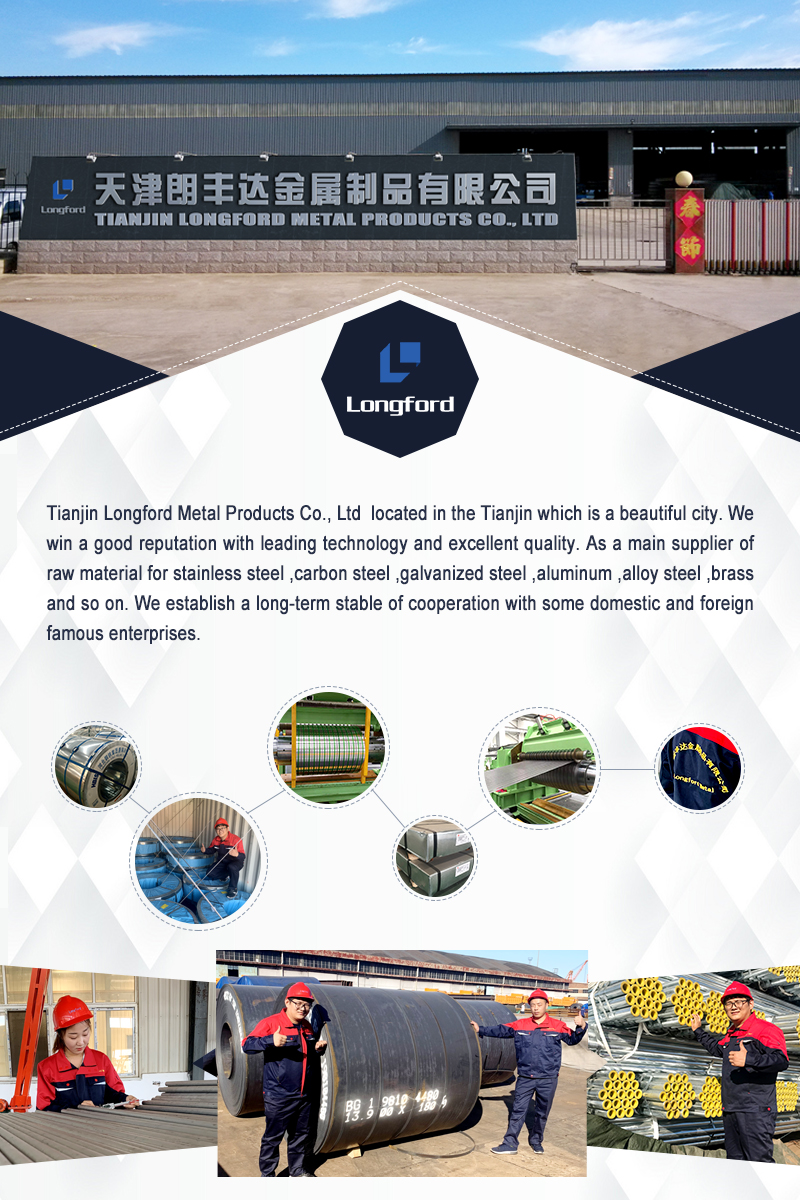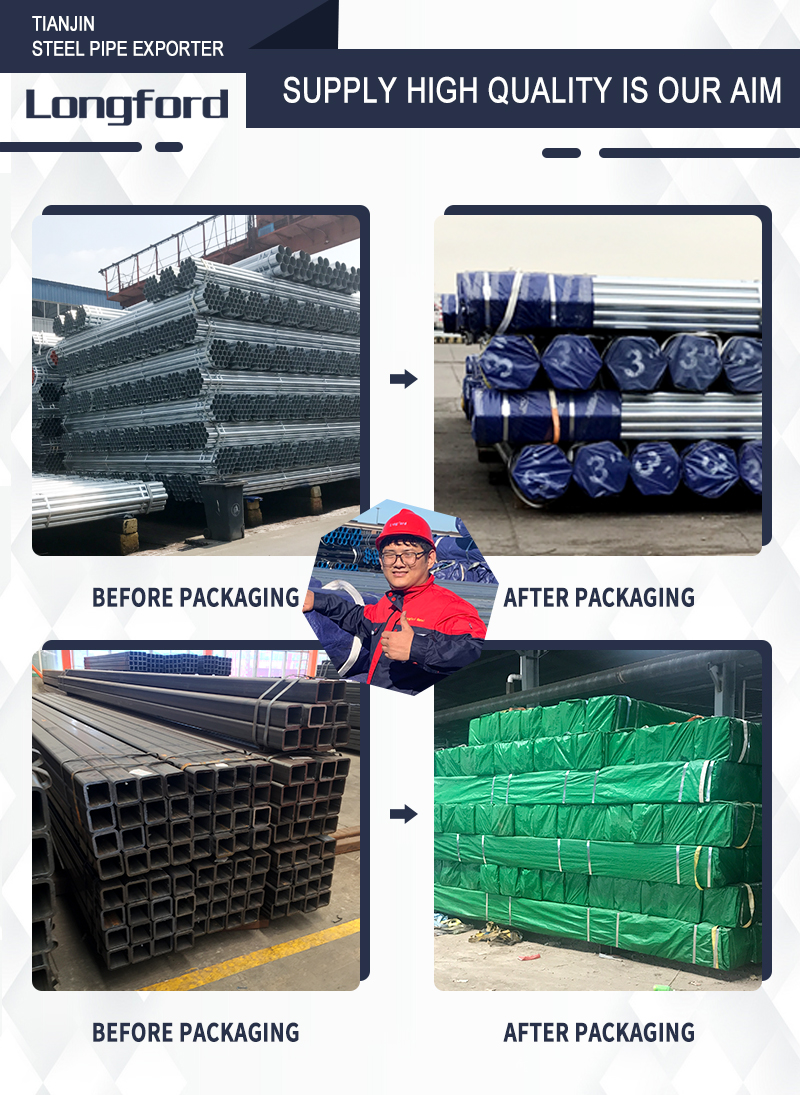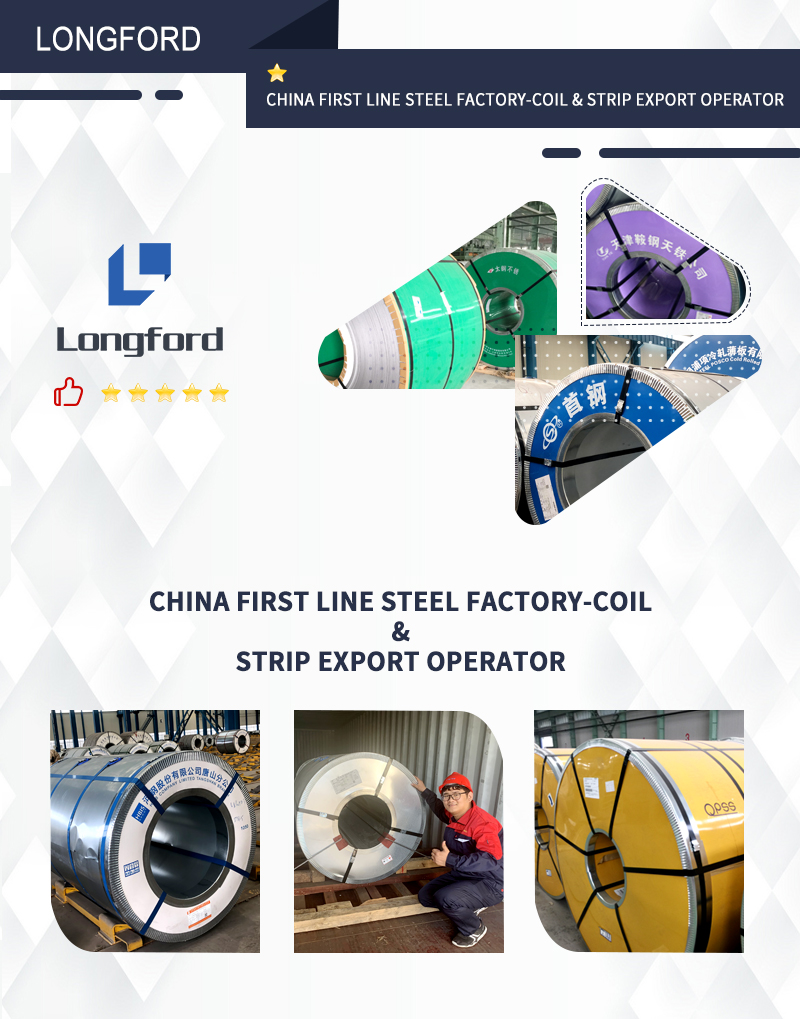 Our Services & Strength Our company is located in the steel industry belt, close to Tianjin Port, many years of experience in steel industry sales, can represent customs declaration packaging and other services FAQ 1.Are You Manufacture or Trade Company?
We are manufacture,we have 12 years experience for supply Metal material and products in domestic.
2.Can you supply what is the service?
We can supply the kinds of metal materials and products,and we also can supply other process services.
3.Can you supply the free sample?
We can supply the free sample,but the sample express freight should be by you.
4.What about your the fast lead time if we place order?
It is normal 7-10 days after receive your deposit.
5.Which payment terms can you accept?
We can accept the TT,Western Union now or Negotiation.
Contact us if you need more details on Carbon Steel Seamless Steel Pipe. We are ready to answer your questions on packaging, logistics, certification or any other aspects about Cr2mo 30crmo 12cr1movg 15crmog Cr5mog Carbon Steel Seamless Steel Pipe、Hot Rolling Carbon Steel Seamless Steel Pipe. If these products fail to match your need, please contact us and we would like to provide relevant information.
Product Categories : Seamless Steel Pipe