Beryllium Copper Bar for Welding Machine of Auto Parts (Newly Special grade)
2021-04-25
Transport Package:
Plywood Case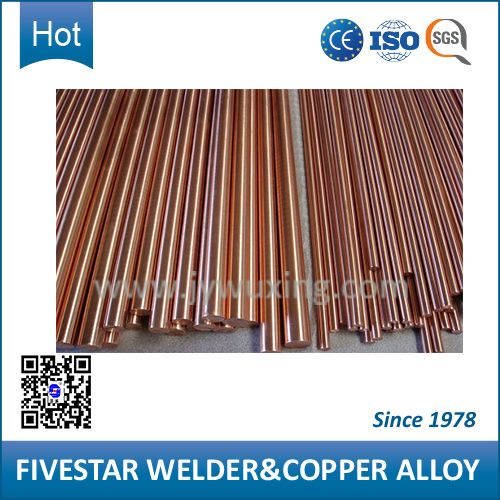 CuBe2Bi Free Lead, Free Cutting beryllium copper rod / bar ( Newly Special grade)
CuBe2Bi Details
CuBe2Bi Free Lead, Free Cutting beryllium copper Rod
CuBe2Bi--- The Free lead, Free Cutting Beryllium Copper is identical to a version of lead-containing alloy C17300 and achieves the same exceptional strength after hardening, most importantly, the CuBe2Bi is to provide the same tailored for automatic machining operations as C17300 and promotes formation of finely divided chips thus extending cutting tool life.
Since European Union has been attaching great importance to the lead limits on every industry, in order to develop more and more industry purpose for the beryllium copper alloys, The CuBe2Bi was a newly developed grade after some of the experimental test and it is proved to be workable on the bulk trial production.
Typical Application for CuBe2Bi free lead free cutting Beryllium Copper Alloys:
Electrical Industry: Switch Parts, Relay parts, Electrical Connectors, Fuse Clips, Contact Bridges, Electrical Motor Components, Navigational Instruments, Electrical Switch and Relay Blades, Connector, RF Coaxial Connector
Fasteners: Washers, Fasteners, Lock Washers, Retaining Rings, Roll Pins, Screws, Bolts
Industrial: Bushings, Non-Sparking Safety Tools, Shafts, Pumps, Springs, Welding Equipment, Rolling Mill Parts, Spine Shafts, Pump Parts, Valves, Bourdon Tubes, Bellows, Electrochemical Springs, Flexible Metal Hose
Available Sizes:
Custom Diameter & Sizes, Random Mill lengths
Available Products (forms):
Round bars, Round wires, Flat bars, Square bars, Rectangular bars, Hexagon bars
Custom shapes are available upon request.
B).
CuBe2Bi free lead free cutting Beryllium Copper
Chemical Composition
Be: 1.80-2.00%
Co+Ni: 0.20% Min.
Co+Ni+Fe: 0.60% Max.
Bi: 0.20-0.80%
Cu: Balance
Note: Copper plus additions equal 99.5% minimum.
C).
CuBe2Bi free lead free cutting Beryllium Copper
Typical Physical Properties
Density (g/cm3): 8.36
Density before age hardening (g/cm3): 8.25
Elastic Modulus (kg/mm2 (103)): 13.40
Thermal Expansion Coefficient (20 °C to 200 °C m/m/°C): 17 x 10-6
Thermal Conductivity (cal/(cm-s-°C)): 0.25
Melting Range (°C): 870-980
Note:
1). the units are based upon Metric.
2). the typical physical properties apply to age hardened products.
D).
CuBe2Bi free lead free cutting Beryllium Copper
International Specification
Rods/Bars/Tubes: ASTM B196
Wires: ASTM B197
Plates: ASTM B194
European Standards: Similar to DIN 2.1248, CW102C to EN
Note:
ASTM: American Society for Testing and Materials
Note: Unless otherwise specified, material will be produced to ASTM.
E).
CuBe2Bi free lead free cutting Beryllium Copper
Mechanical Properties:
The Mechanical Properties will be available on request from customers.
Most Commonly Temper Used:
Rods/Bars: A(TB00),H(TD04),AT(TF00),HT(TH04)
Wires: A(TB00),1/4 H(TD01),1/2 H(TD02),3/4H(TD03),H(TD04)
F).
CuBe2Bi free lead free cutting Beryllium Copper
About Us: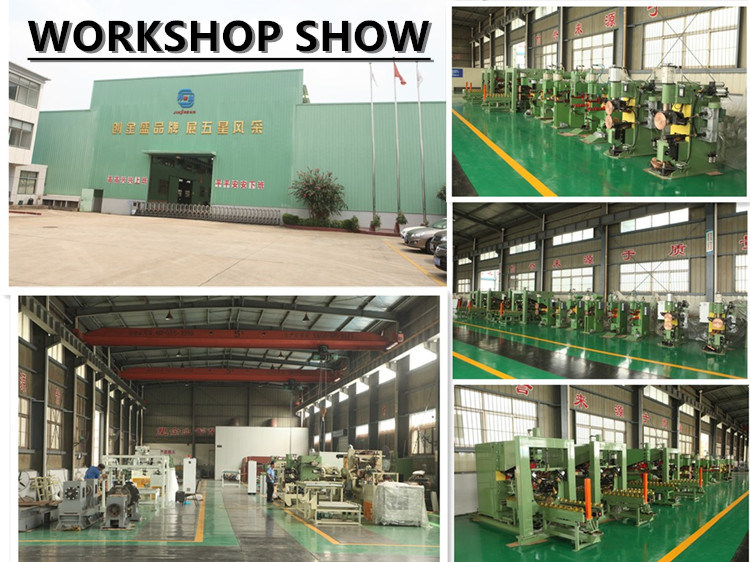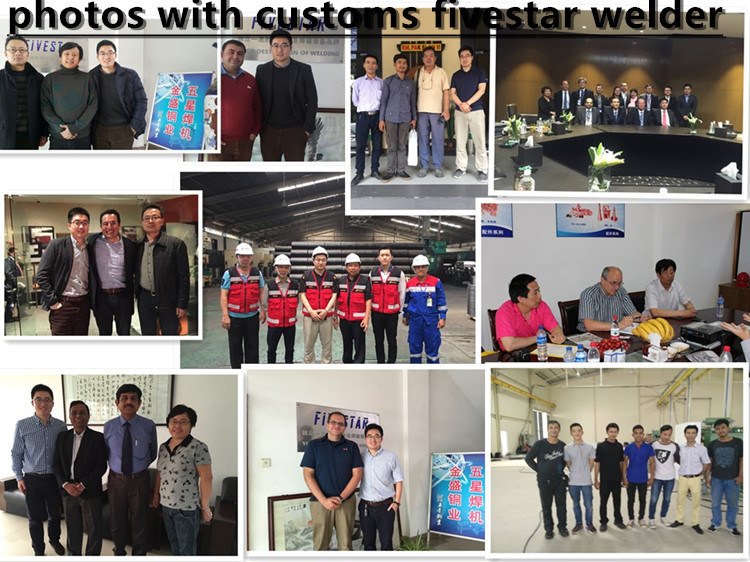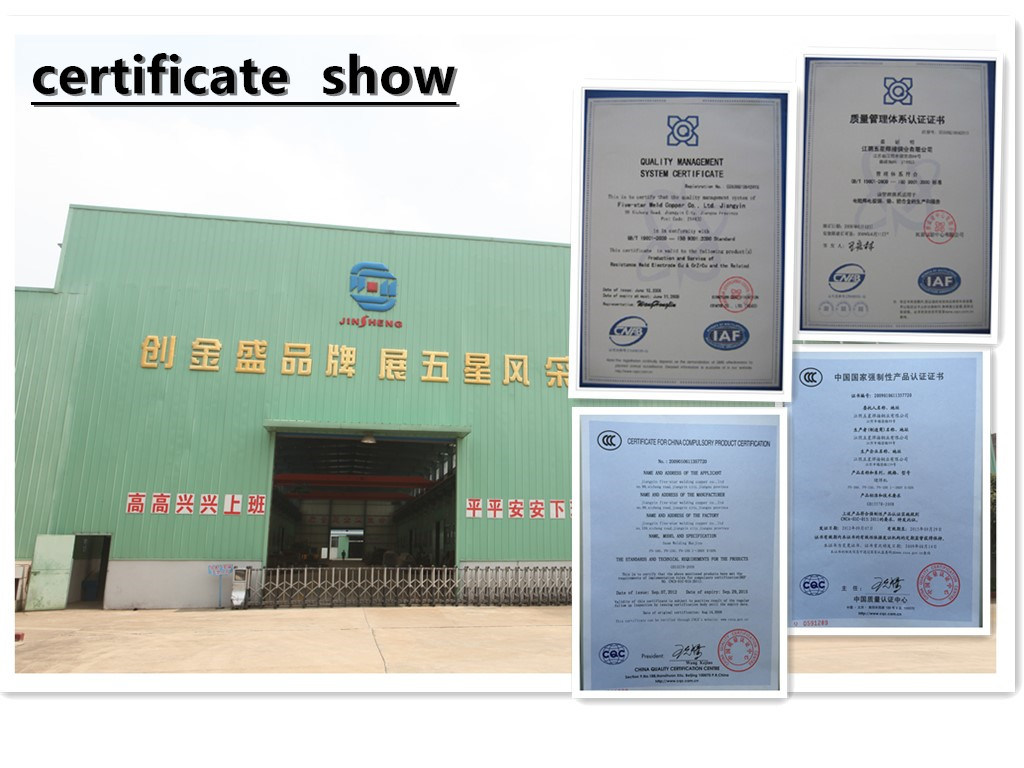 1. Payment:
Acturally, payment would be preferred: Normally we choose in T/T, usually is 40~50% deposit and pay the balance before shipment.L/C.

2. Delivery time:
The goods need 90 working  days to be made after receive deposit.

3. Why choose us?
 We are China Leading manufacturer. We are confident that with our experience in welding machine etc. Quick delivery time, excellent quality and comprehensive superior service we can give our customers complete satisfaction. 
 For large order, engineer can be sent to your country for on-site mainternace instructions.
4.Our 100% Promise:
1. 24 hours online service.
2. We always say FINE to my customer.
3. The above product photos are coming from main production.
4. Thanks and the first cooperation to be expected.
For more information, please visit our website.(www.jywuxing.com)Welcome to visit our factory. we are sincerely want to start business with each customer. Enquiry are welcomed.
Our Services
1.Your inquiry related to our product & price will be replied within 24 hours
2.Well-trained & experienced staff are to answer all your inquiries in English
3.Working time: 8:00am ~17:00pm, Monday to Friday. (UTC+8)
4.Customized solution & perfect after-sale service
5. For large order, engineer can be sent to your country for on-site mainternace instructions.
6.Our advantage:1.Competitive price  2.Good quality  3.Timely delivery  4.New model launch yearly  
                              5.Own manufacturing  6.own quality control 
Contact us:
Tel:  +86-510-86027183
Mob:  +86-13921230558
Fax:  +86-510-86027228
Web: www.jywuxing.com
Copper conductive rate is very good,machining copper(including machining brass,machining bronze) is the use of CNC machining out, including turning, drilling, cutting, and screw teeth, etc.. Machining copper commonly used materials: copper, brass, bronze, beryllium copper. the surface treatment is generally silver plating, gold, some laser LOGO, we have a special inspection department to carry out inspection, and ensure that each size to meet the requirements of the drawings, including machining copper applied in various industries: household appliances, conductive slip ring, communications, medical equipment, industrial automation equipment.
Machining Copper
,
Machining Beryllium Copper
,
Micro Machining Copper
,
Electrical Discharge Machining Copper
,
Copper Machining
INT Metal Products Factory http://www.szcncturning.com